1 of 4:
Gauteng #Omicron update – 23 December:
All hospital variables are peaking at levels slightly below my 4 December projections.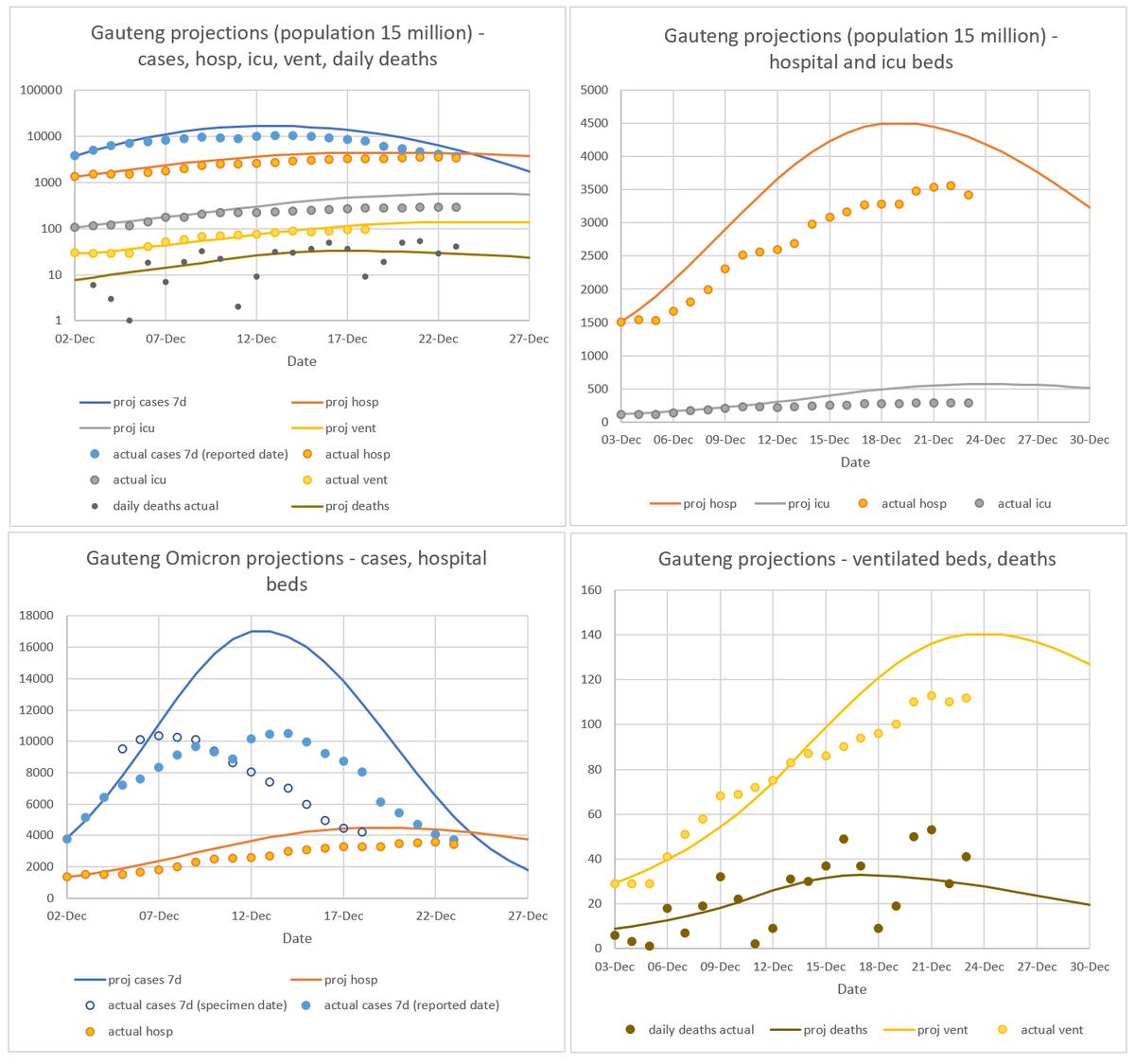 2 of 4:
Compared to Delta, the significantly lower severity of #Omicron (lower ICU and ventilated beds) for similar case levels is now clearly evident.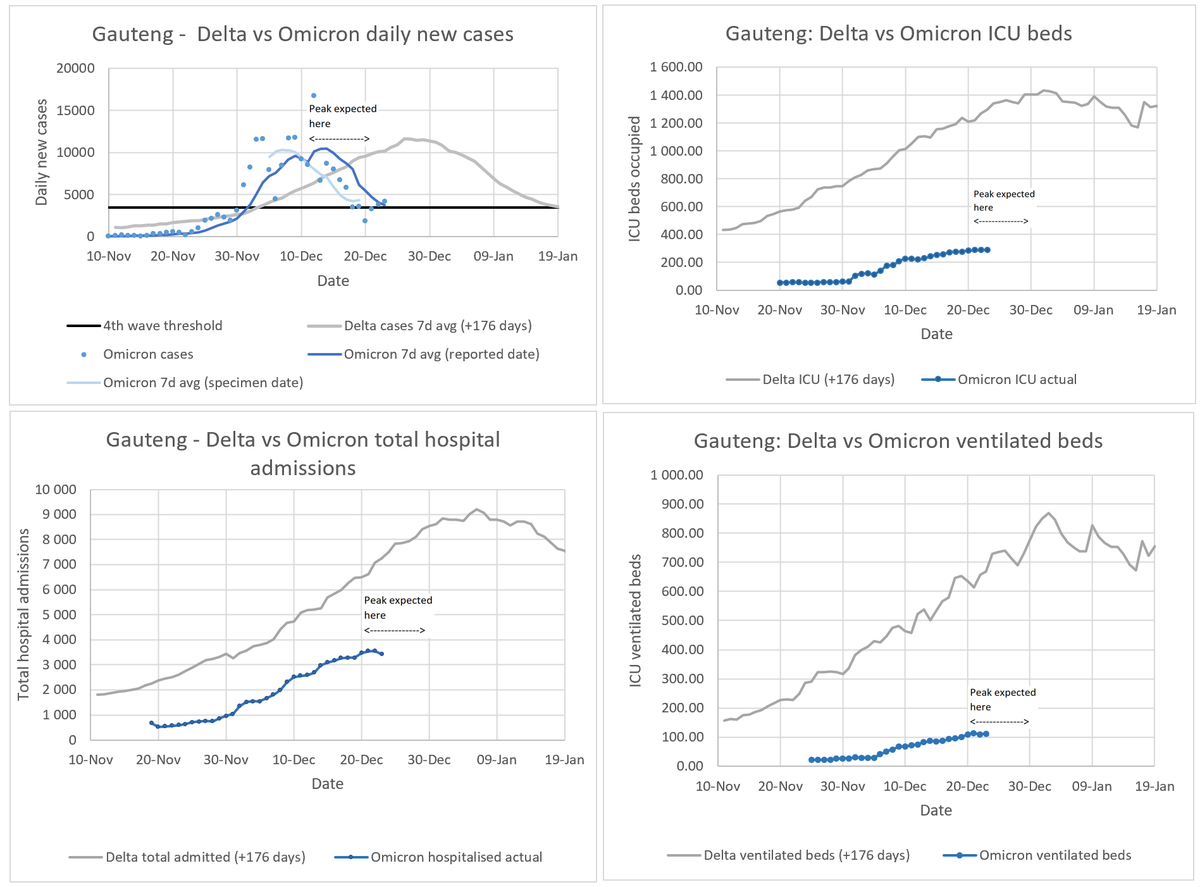 3 of 4:
I have just returned after 4 days in the wilderness with no cellphone reception, but a quick scan of the headlines is looking encouraging.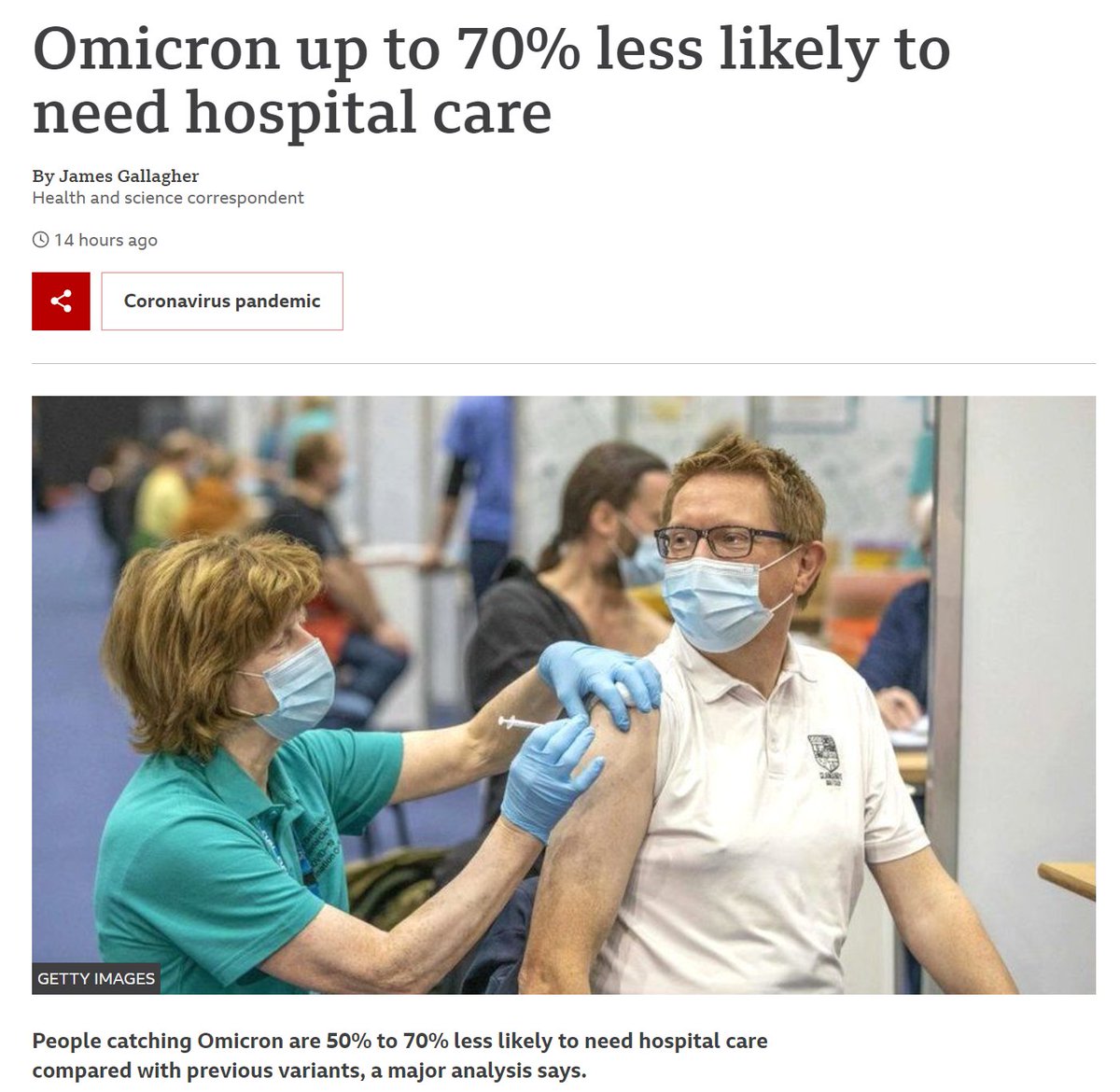 4 of 4:
South Africa drops all contact tracing and quarantining.
Originally tweeted by pieterstreicher (@pieterstreicher) on December 24, 2021.