Thanks to@petesivey.
Hospital admissions spiking in London, but signs that a substantial proportion of "admissions" are diagnoses for patients who have already been in hospital for a while..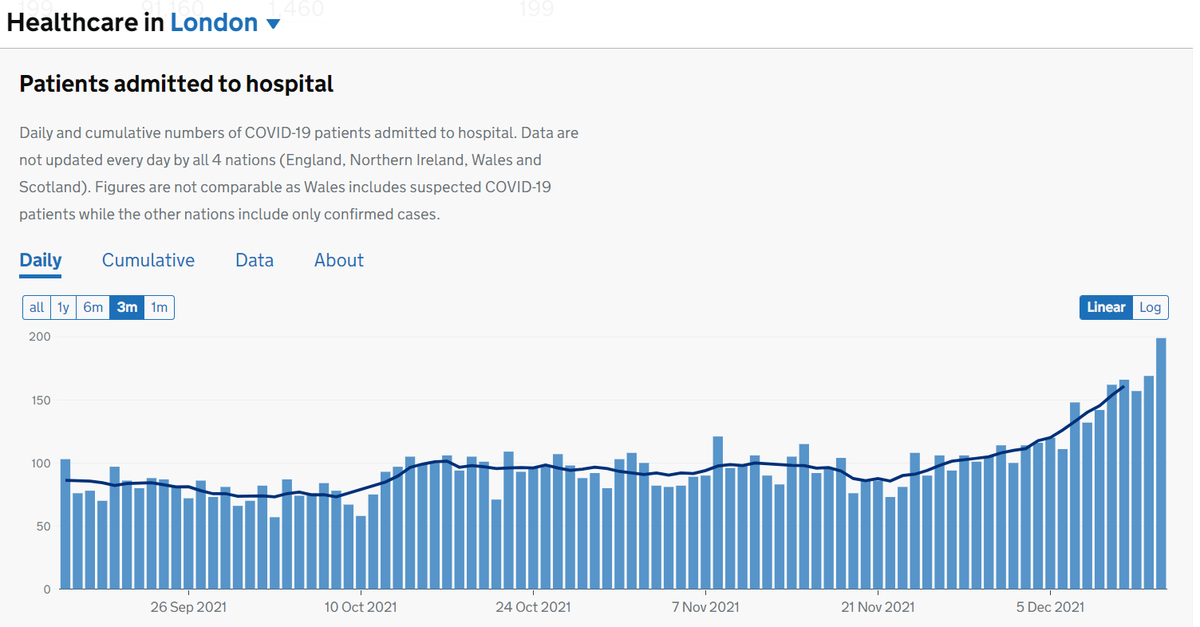 Around a quarter of the hospital "admissions" for covid-19 reported for 14 December (the most recent day) in London, were for patients who had already been in hospital for 7 days or more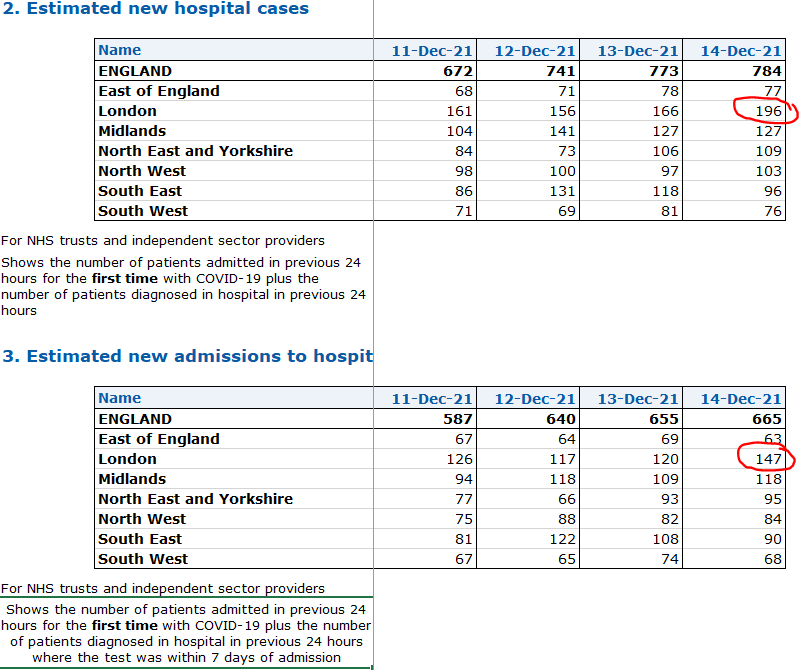 This is consistent with some of the reports and data from South Africa's Omicron surge. Of course this still causes problems for hospitals and health care, but it has a different interpretation to patients going to hospital *because of* a covid infection.
Data from here:
https://www.england.nhs.uk/statistics/wp-content/uploads/sites/2/2021/12/COVID-19-daily-admissions-and-beds-20211216.xlsx
Originally tweeted by Peter Sivey (@petesivey) on December 16, 2021.