@pieterstreicher Twitter Thread
1 of 6:
#Omicron – Is this the end of the pandemic?
No restrictions will be needed to protect hospitals in any way in any country.
Gauteng, South Africa has peaked with case levels similar to Delta, but with deaths expected to be 25 times lower.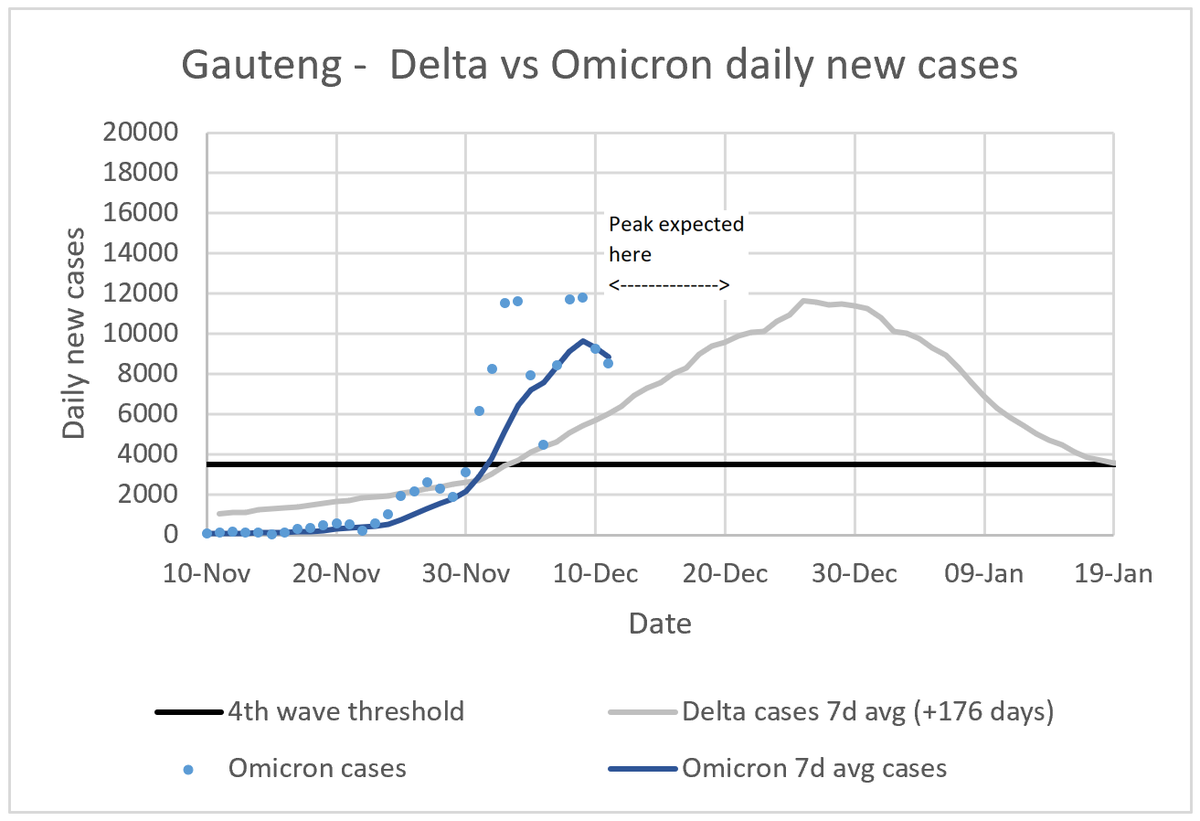 2 of 6:
Mild, milder, extremely mild.
As disease severity increases, the gap with Delta widens.
Keep in mind that SA is extremely vulnerable to C-19 with an average IFR of 0.5%, and 230,000 excess deaths attributable to the virus.
The IFR of #Omicron is estimated at 0.053%.
3 of 6:
Gauteng cases have peaked already, and there is only a slight uptick in C-19 deaths. Total confirmed C-19 deaths from #Omicron is estimated at 640 for this wave.
Gauteng had 15,400 confirmed C-19 deaths from Delta.
data source: NICD

4 of 6:
SA 1st wave – CFR ~4% ~20% infected.
SA 2nd wave (Beta) – CFR ~4% ~45% infected.
SA 3rd wave (Delta) – CFR ~3% ~70% infected.
#Omicron – CFR ~0.42% ~80% infected (some reinfections)
It is highly unlikely that the 7x drop in CFR is attributable to prior immunity.
5 of 6:
Cases peaked 3 days earlier than expected.
Hospital beds, ICU beds and ventilated beds are all tracking the projections reasonably well.
I have now added a projection for deaths as well.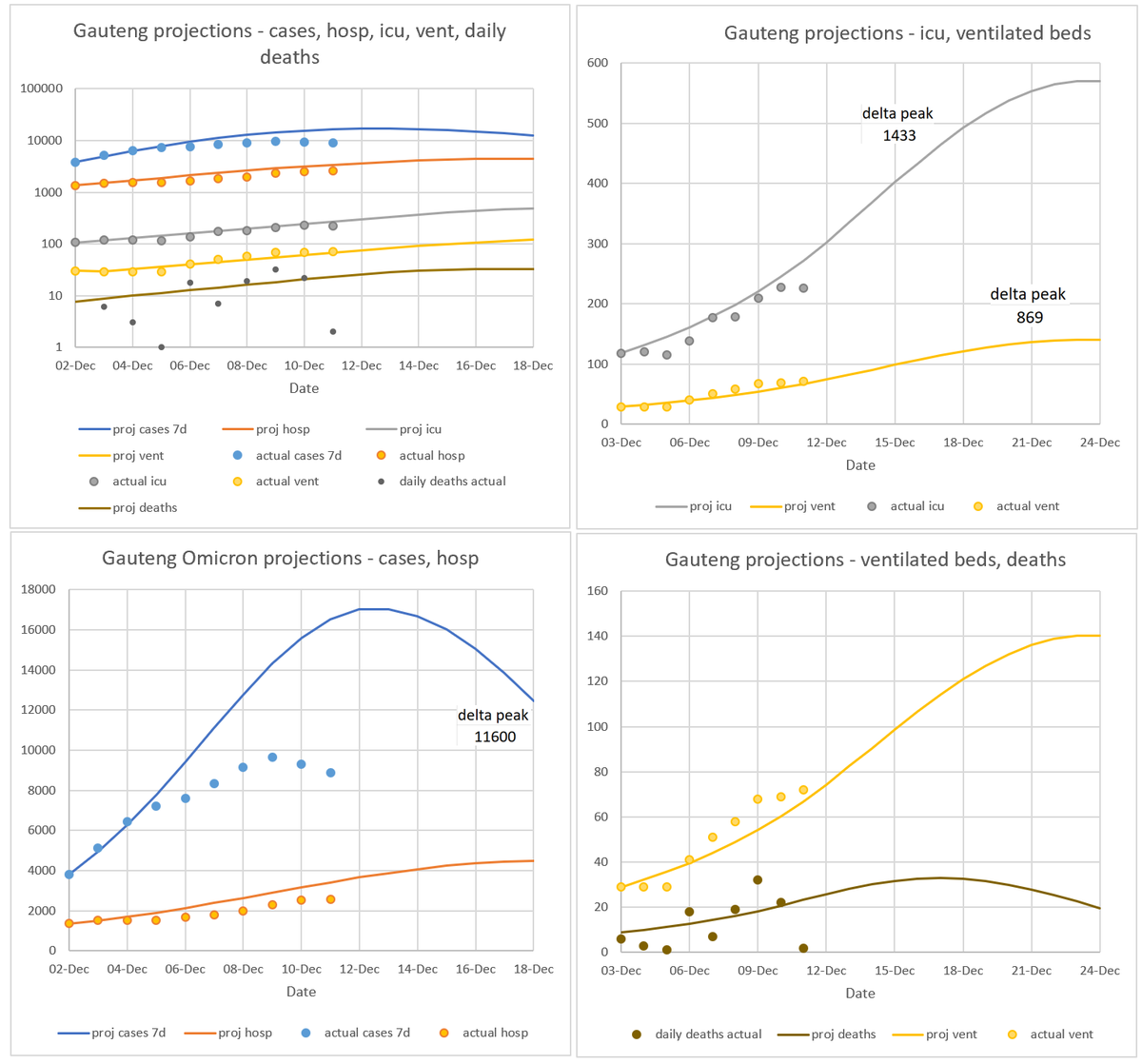 6 of 6:
#Omicron is extremely mild. The rest of the world has nothing to fear.
SA has high natural immunity levels (70%+) and low vaccination rates (25% of the population and 60% of 50+ are fully vaccinated).
Originally tweeted by pieterstreicher (@pieterstreicher) on December 11, 2021.