🦠It is a question that has plagued the pandemic, sparking furious debate over Britain's dinner tables.
Is coronavirus really any more deadly than flu?
Thread 🧵👇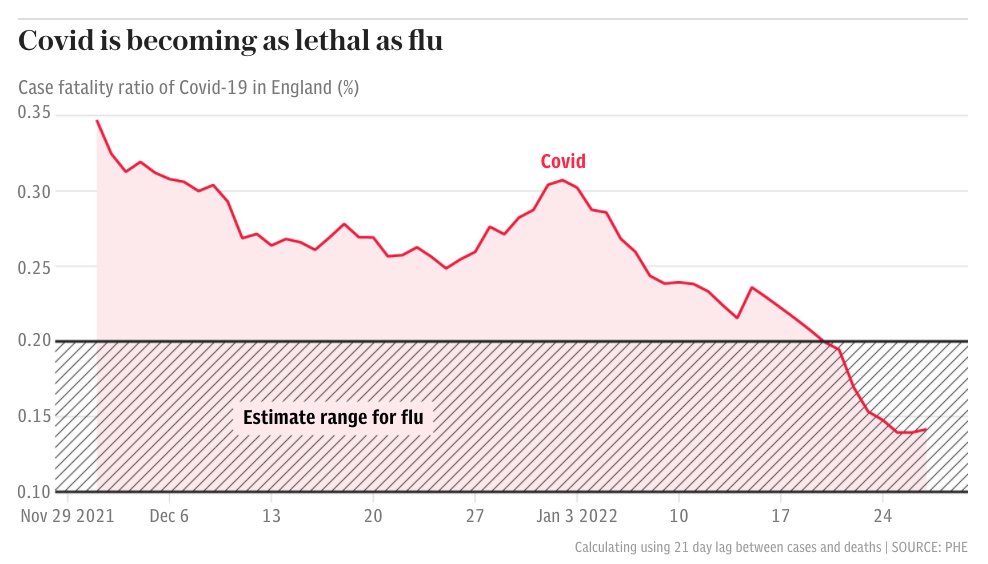 📈Before the vaccine roll-out and omicron surge, the answer was undoubtedly: "yes".
Even at the end of December, the rolling seven-day Case Fatality Rate for coronavirus was about 0.3% or one death in 333 cases, based on a 21-day lag between testing and death
In comparison, the death rate for flu sits somewhere between 0.1 and 0.2%.
➡️ Or between one death in 1,000 and one death in 500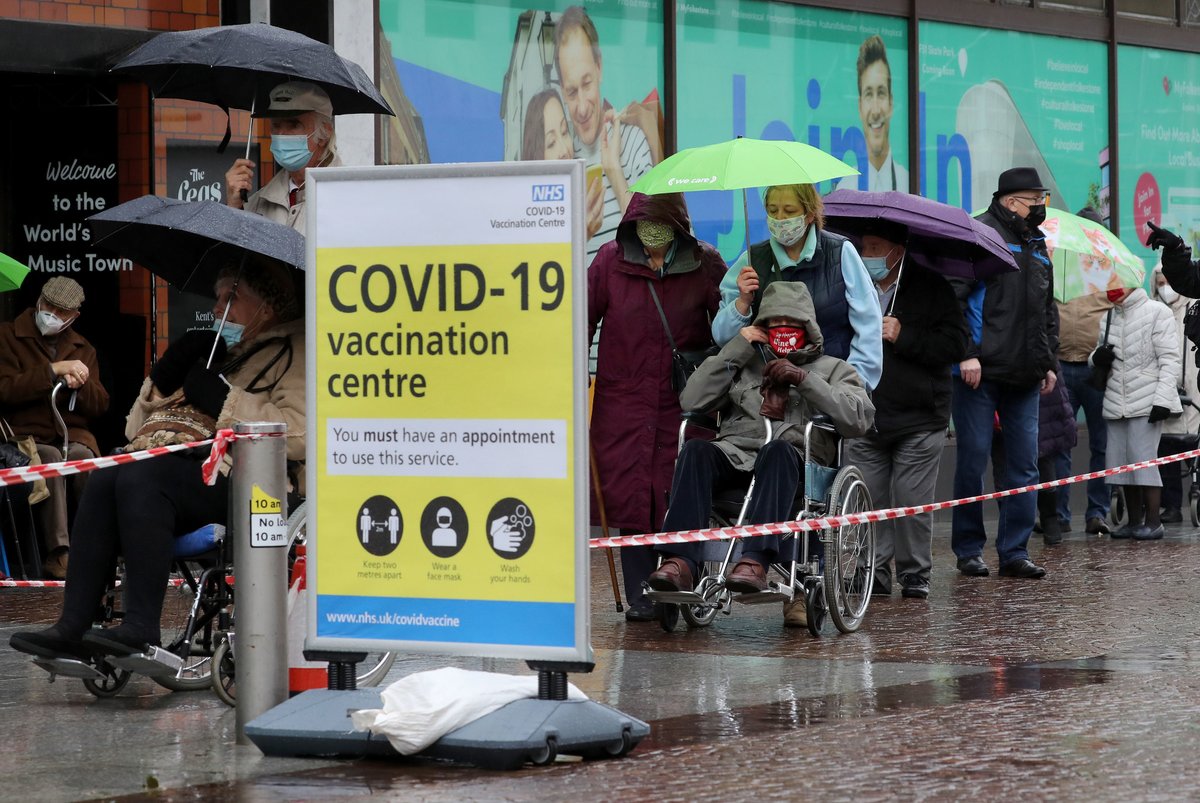 🔺It was previously much worse. In May 2020, the Covid case fatality rate peaked as high as 15% – one death in six cases.
But it is fair to say that throughout the pandemic coronavirus has been far deadlier than flu
However, the situation has changed dramatically in the last few weeks.
🔻The millions of cases sparked by the omicron wave have translated into relatively few deaths, bringing an important change in the deadliness of Covid
📉Latest case fatality rates in England in the seven days up to January 26 are now just 0.14% – one death in 714 positive cases…
…having fallen further since hundreds of thousands of reinfections were added to the case data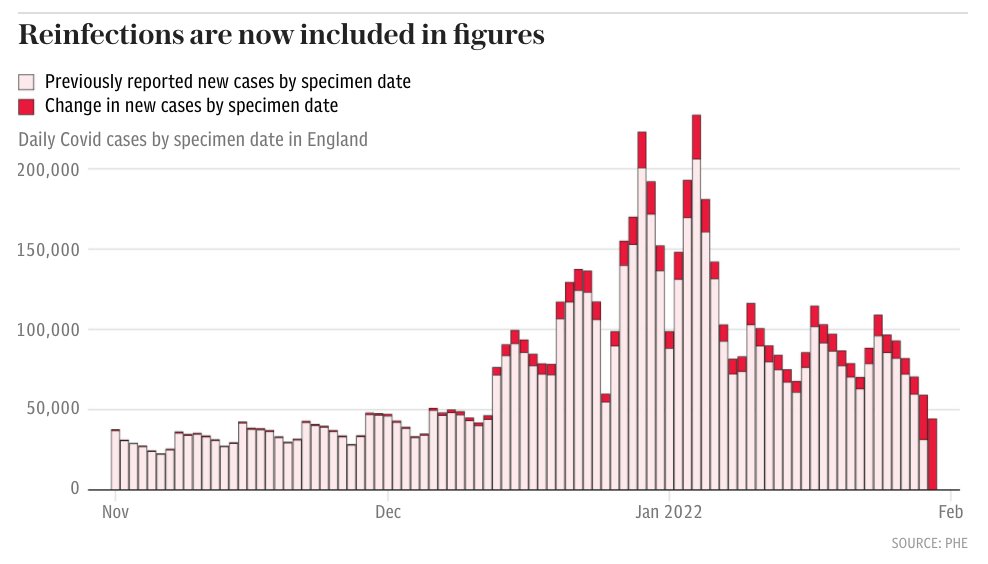 The infection fatality rate – the number of deaths for all infections, not just positive cases – tells a similar picture.
➡️Prof Paul Hunter, of the University of East Anglia, estimates it to be around 0.06%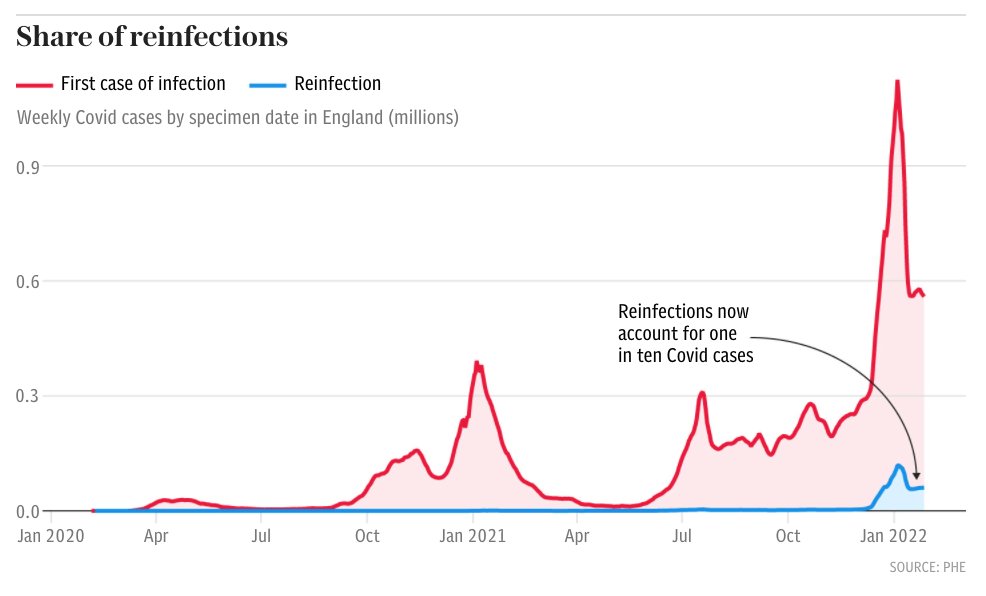 🦠It is likely now, that even with millions of Covid cases in December and January, excess winter mortality this year will not even approach a bad flu year – let alone the levels we have seen in previous waves
https://www.telegraph.co.uk/news/2022/02/01/covid-really-deadly-flu-omicron-came-along/
Originally tweeted by The Telegraph (@Telegraph) on February 2, 2022.