On the "London might have peaked, rest of country probably hasn't & it looks worse in the north of England" theme, here's the North West.
Omicron doesn't seem to be behaving any differently to South Africa & London: case decoupling and lower mechanical ventilation needed. (1/2)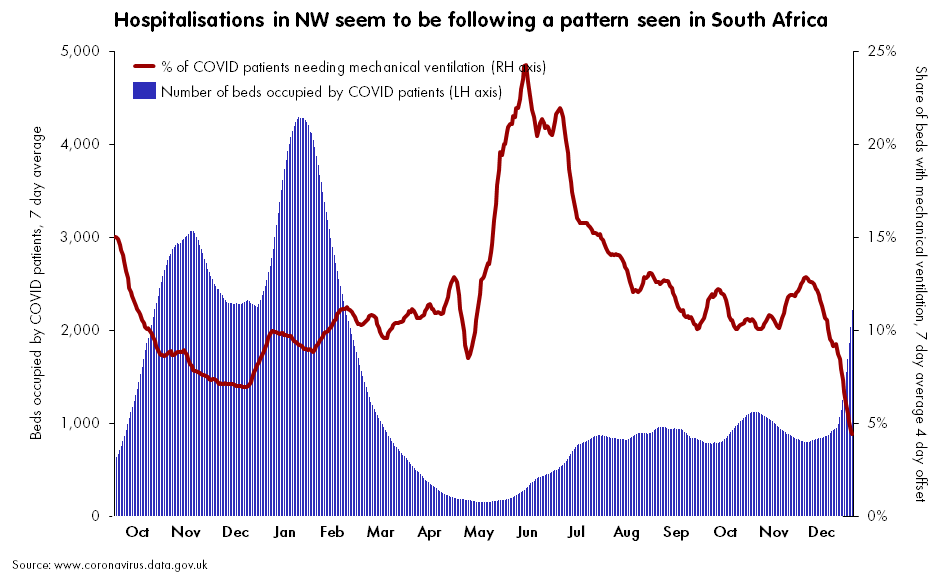 The problem is that this Omicron picture is similar but *bigger*.
Before we get ONS regional prevalences (tomorrow), reported cases per 100k will be an imperfect proxy, but they suggest the North is going past London's peak.
Hospitals there are buckling because it's worse.
(2/2).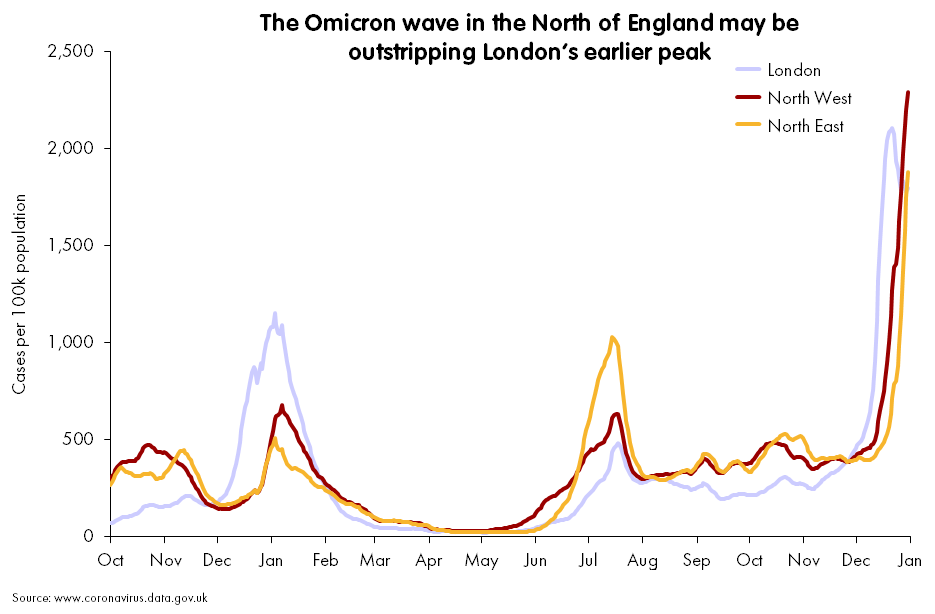 (Sorry, label on second graph isn't wrong, but it's a bit unclear: "New reported cases per 100k population per week" is what it shows.)
Originally tweeted by Paul Mainwood (@PaulMainwood) on January 6, 2022.
---
Hey 👋 I created JustGiveMePositiveNews to provide some hope to everyone during these often gloomy times.  Please don't feel as though you have to but if you wanted to buy me a coffee to support the work I put in that would be great. 

I very much appreciate you visiting the site.