Cases in Gauteng appear to have reached a peak of about 10,100 per day on 6 Dec on 7-day moving average basis. Cases are now about 8,000 per day on average.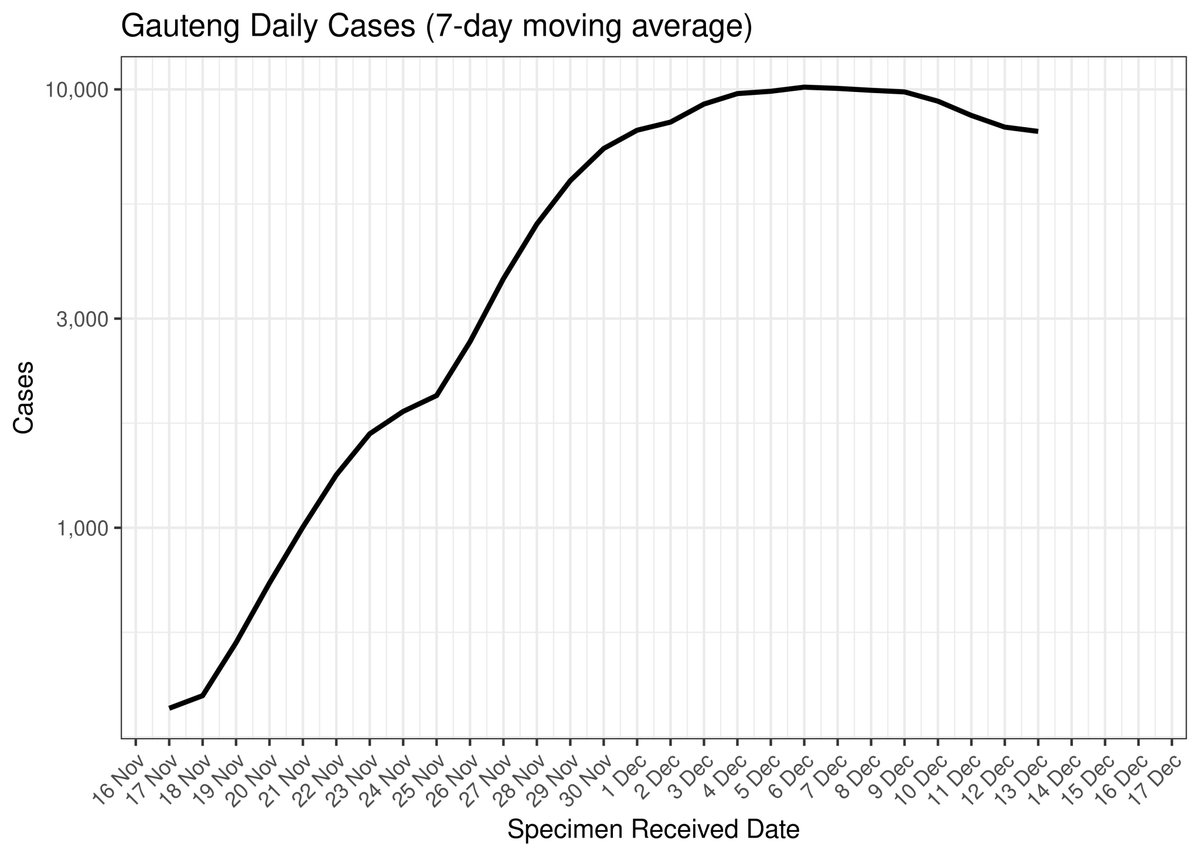 Allowance for late reporting was becoming too conservative. I removed the trend element which was projecting forward continuing growth in cases in Gauteng. In all provinces the trend in cases won't be allowed for. It's too difficult to get right across multiple regions.
The above means in R in Gauteng has dropped below 1.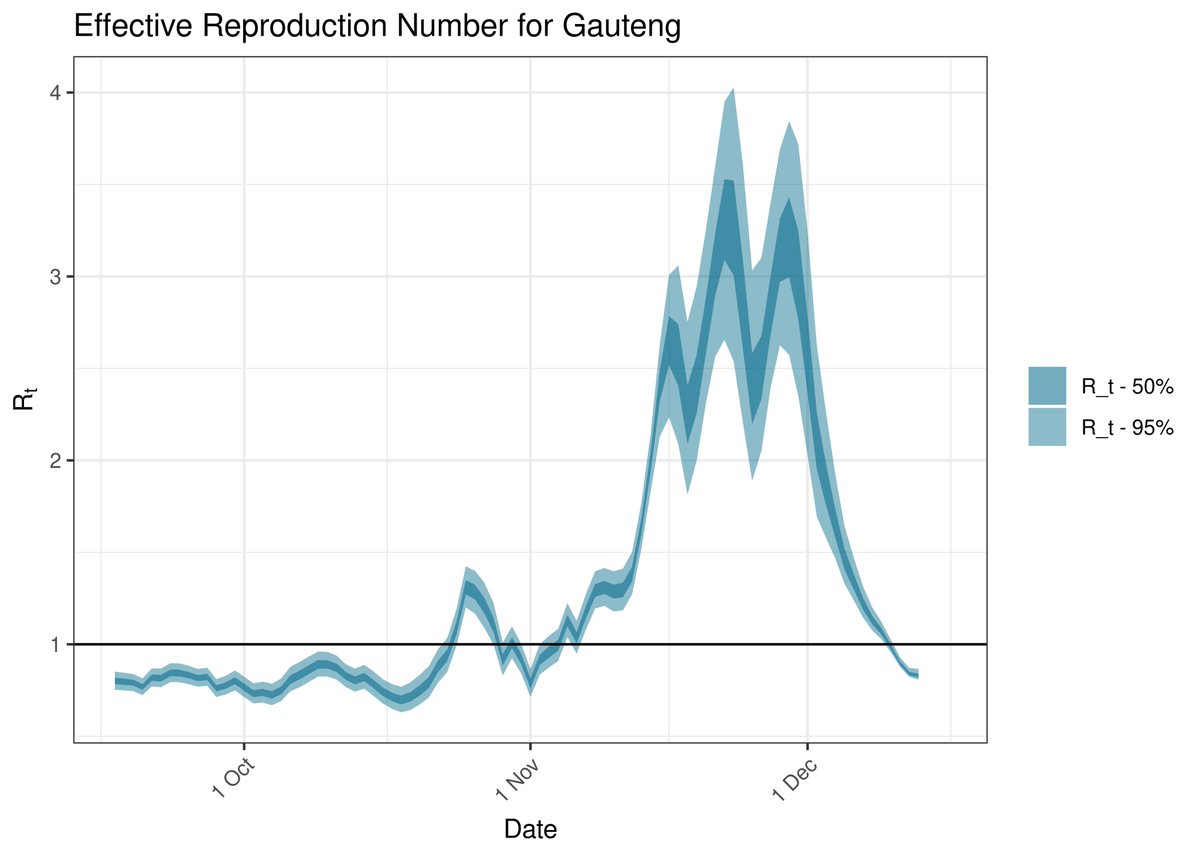 Cases in North West has also reached a peak of just 1,292 per day and are now 1,191 per day. R is just touching 1.
Because Gauteng makes up a large portion of total cases in South Africa, cases countrywide are also slowing, currently just under 23,000 per day.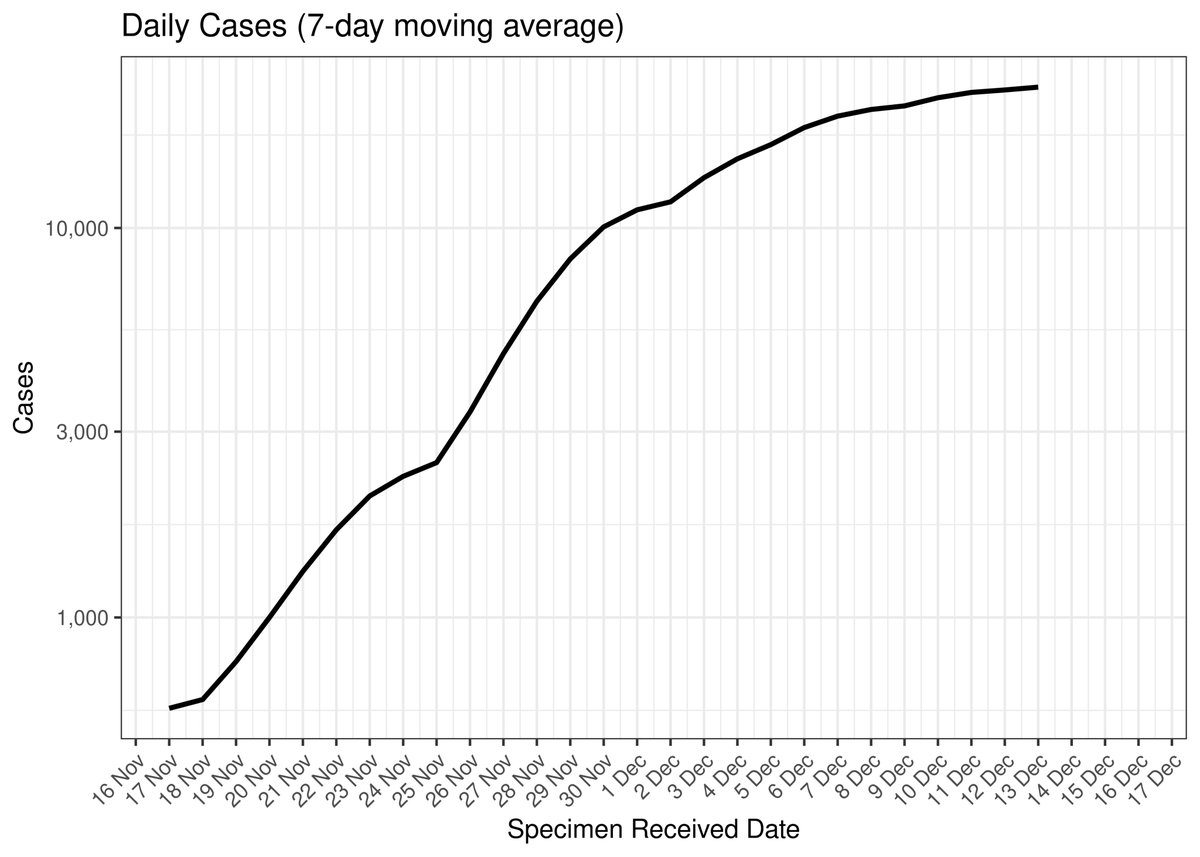 R in South Africa has reduced similarly to a range of 1.13 – 1.24.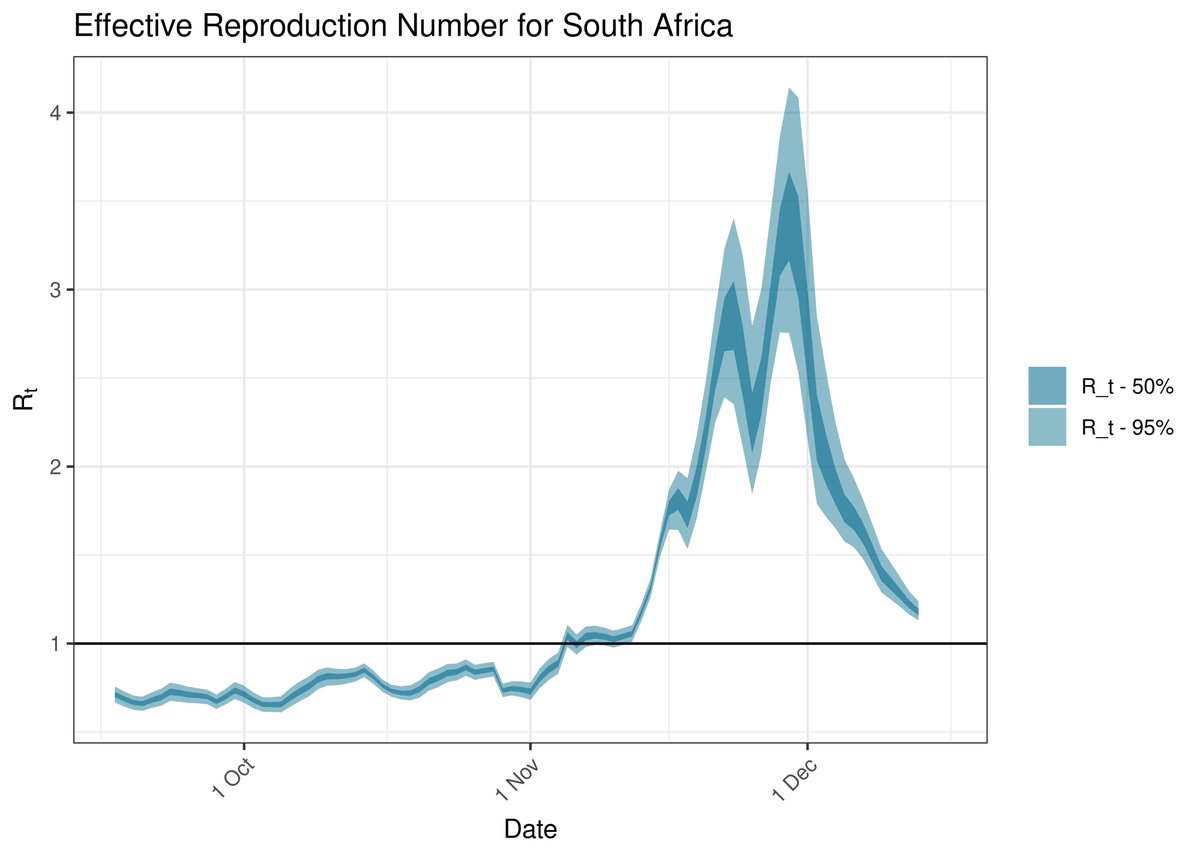 Cases are slowing in MP, LP and NW, but still growing in other provinces.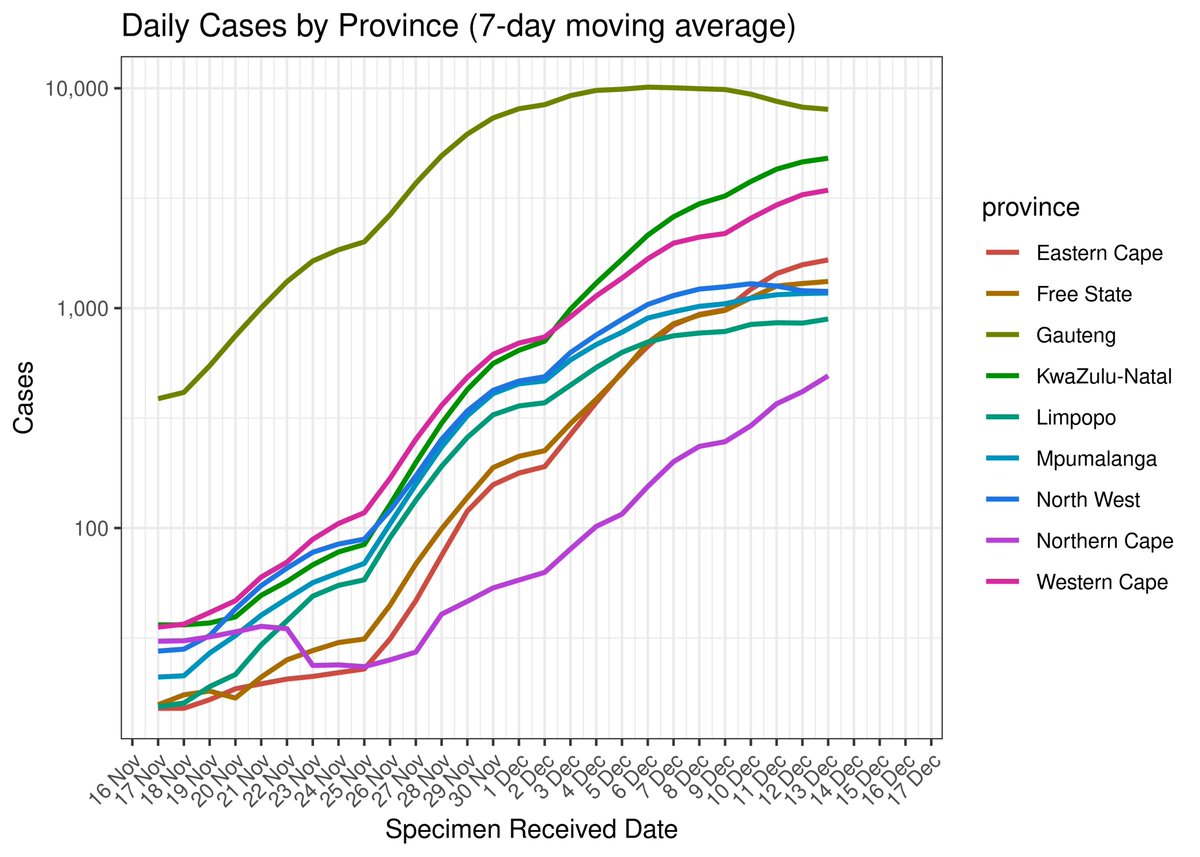 R by province is as follows. LP, MP and NW are in the range of 0.99 – 1.28. Other provinces are still higher (except for GP of course).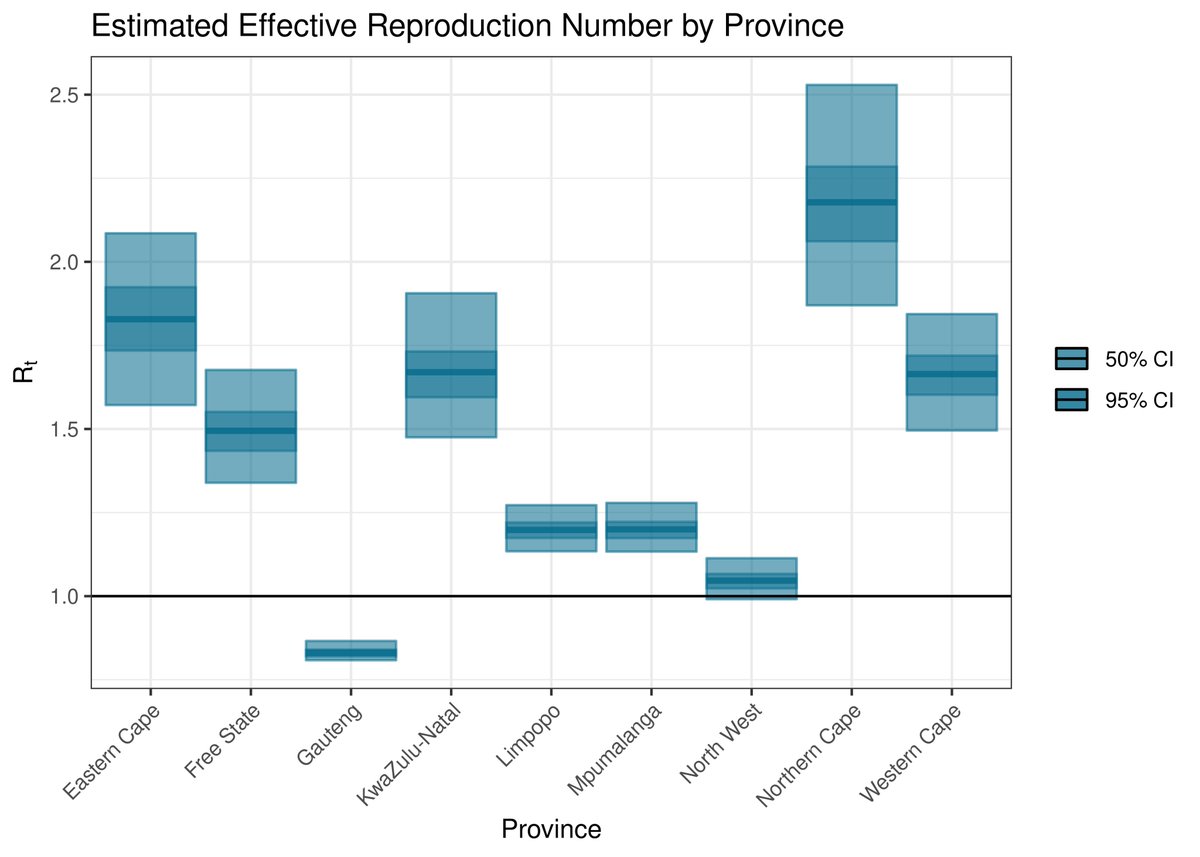 Ethekwini Metro (in KZN) is currently just over 3,000 cases per day on 7-day moving averaage and R is in range of 1.43 – 1.81
City of Cape Town Metro (in WC) cases are at 2,582 per day on 7-day moving average and R is in the range 1.42 – 1.72 and reducing.
The above results use adjusted cases for specimen received date on 16 Dec upwards. This was a public holiday and based on patters of past public holidays an adjustment is made to allow for this. You can see this below.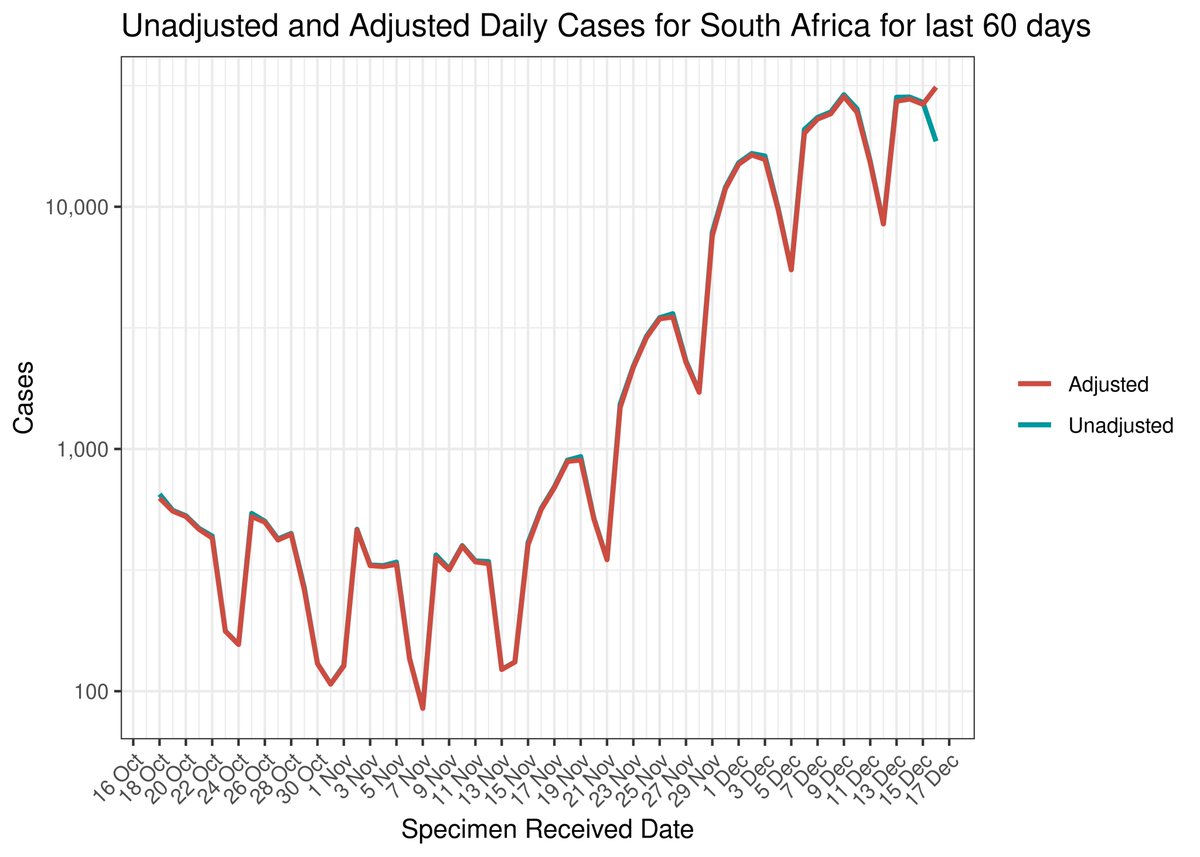 More details here:
https://unsupervised.online/static/covid-19/estimating_r_za.html
Originally tweeted by Louis Rossouw (@lrossouw) on December 18, 2021.